Laboratory of Telecommunications
The Laboratory of Telecommunications (LT) is part of the Institute of Telecommunications (ITC) ever since its foundation back in 1974. So far its Heads are as follows: Professor Boris Spasenovski, Ph.D, Professor Ljubormir Strezov Ph.D, Professor Liljana Gavrilovska, Ph.D and Professor Borislav Popovski Ph.D. Its current Head is Professor Pero Latkoski, PhD.
The Laboratory of Telecommunications is the place where educational, scientific, research and applied activities are taking place.  In particular, the educational activity is predominant, as it enables students to gain practical know-how of the contemporary techniques for signals transmission and data processing in telecommunications systems and networks, their architectures and protocols, but also to get the necessary skills for development and optimization of telecommunications applications and services. A significant amount of laboratory exercises are executed here covering subjects taught by the Institute of Telecommunications within the frame of the Telecommunications and Information Engineering study program. It should be noted that the laboratory exercises are executed by means of computer-simulated environments such as Matlab, Mathematica, Telelogic Tau SDT Tool (SDL), Optiwave System, OPNET, QualNet, but also by means of system demos, spectrum and protocol analyzers, oscilloscopes, etc.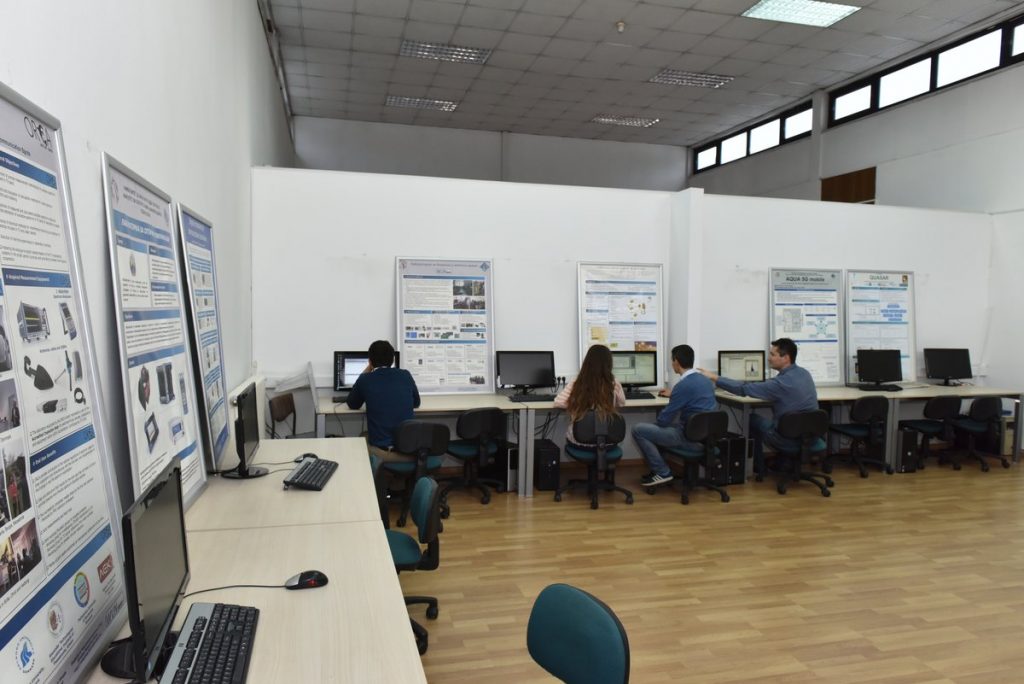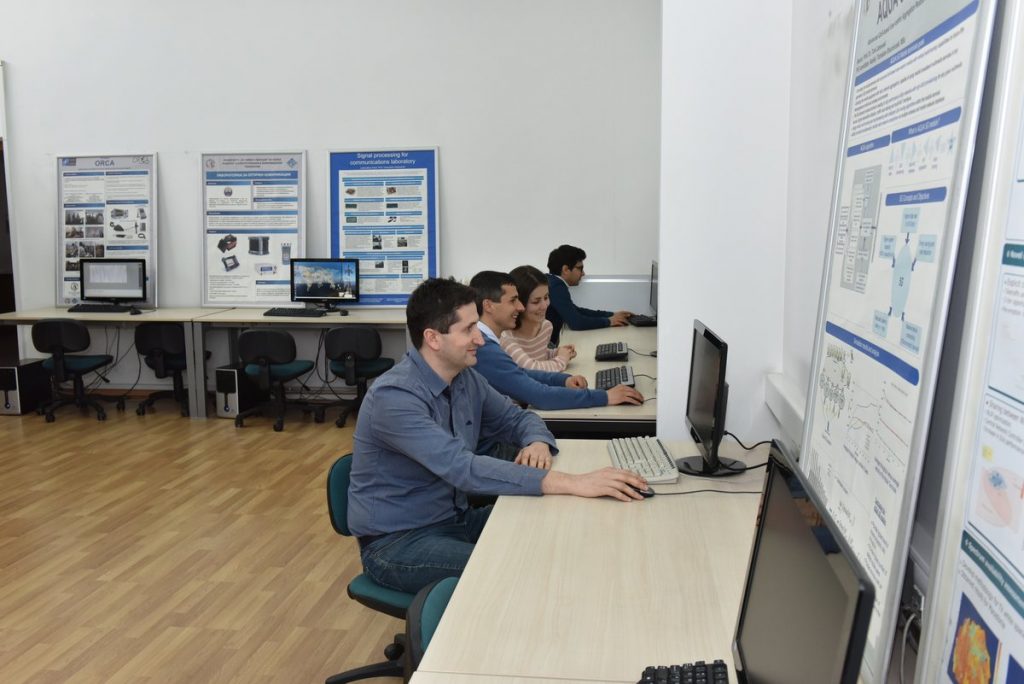 Laboratory of Telecommunications
Furthermore, it is here that many undergraduate and graduate students prepare seminary work, as well as graduate and postgraduate thesis, as part of the educational process. The Laboratory of Telecommunications is one of a kind in Macedonia and it is characterized by a permanent-growth ever since its foundation to the present. Last but not least, the Laboratory has its own team of experts in this field and it is constantly thriving to be modernized and technically complemented.