At FEEIT there are ongoing research activities and applications for more than four decades. As a result of this continuous engagements in this area, in 2002, the Solar Energy Laboratory was established and equipped. Founder and long-time head of the Laboratory was prof. Dr. Kiril I. Kocev, and since 2015, the head is prof. Dr. Dimitar Dimitrov. The Solar Energy Laboratory is a part of the Institute for Power Plants and Substations.
The main objective of the Laboratory is to promote and perform scientific research and laboratory works in subjects related to photovoltaic systems in undergraduate, postgraduate and doctoral studies.
In addition to these activities, the Laboratory provides demonstration of the capabilities of photovoltaic systems, training and education for the design and installation of photovoltaic systems, testing of components and photovoltaic plants as whole in real conditions.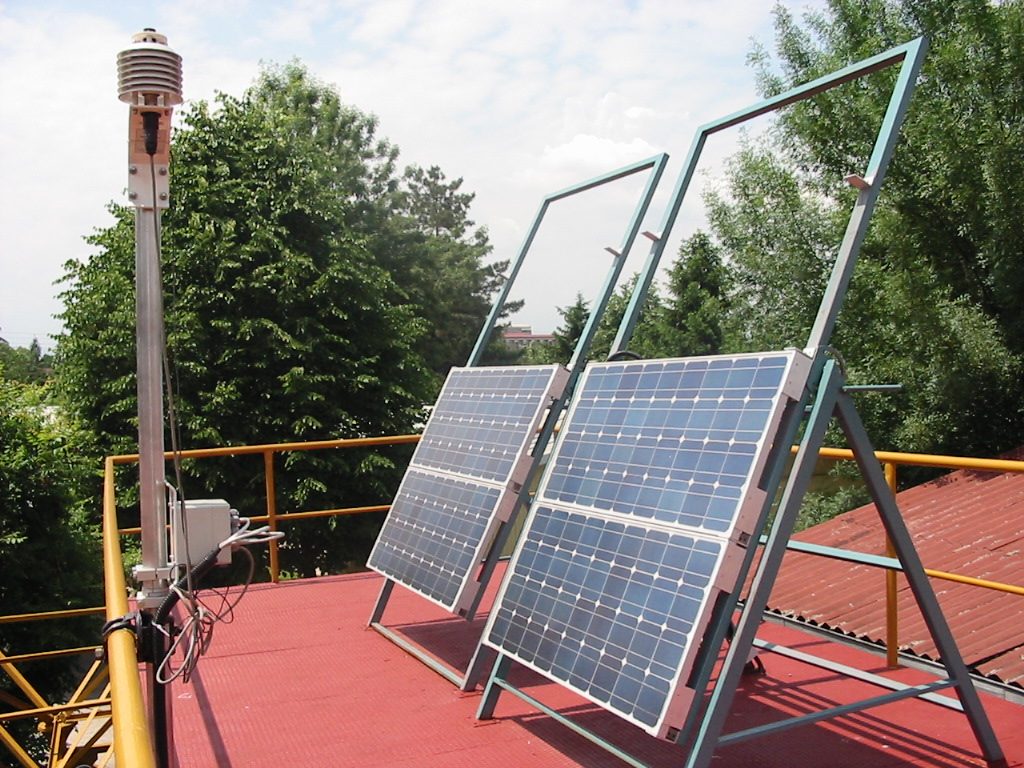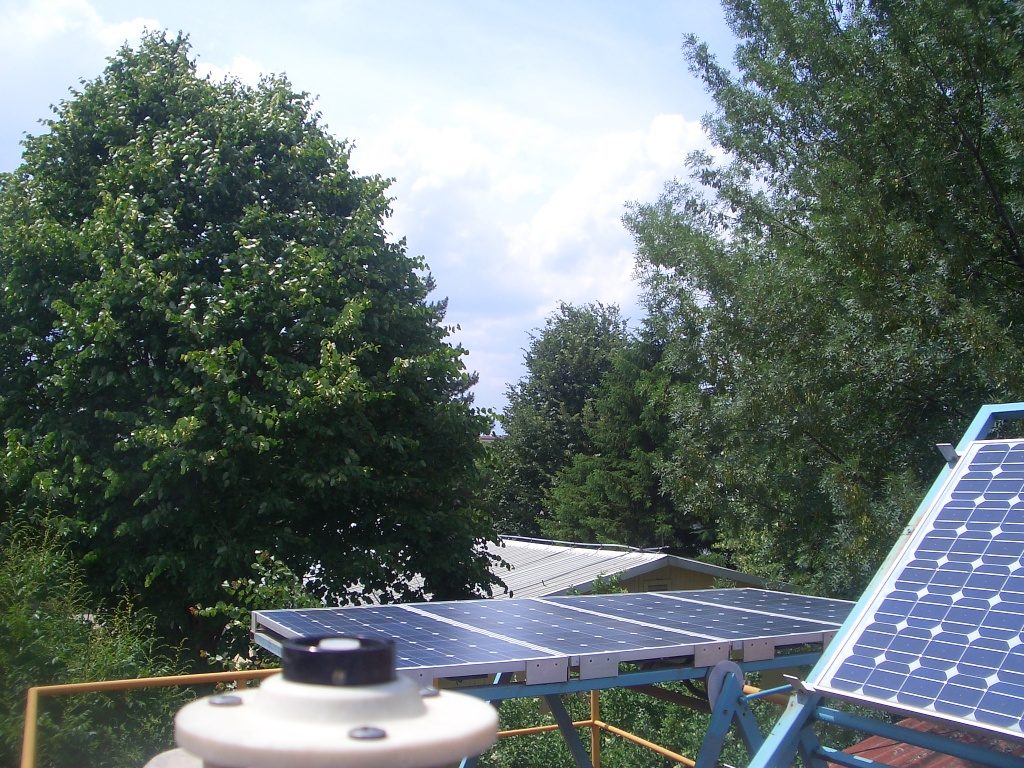 Platform for photovoltaic panels deployment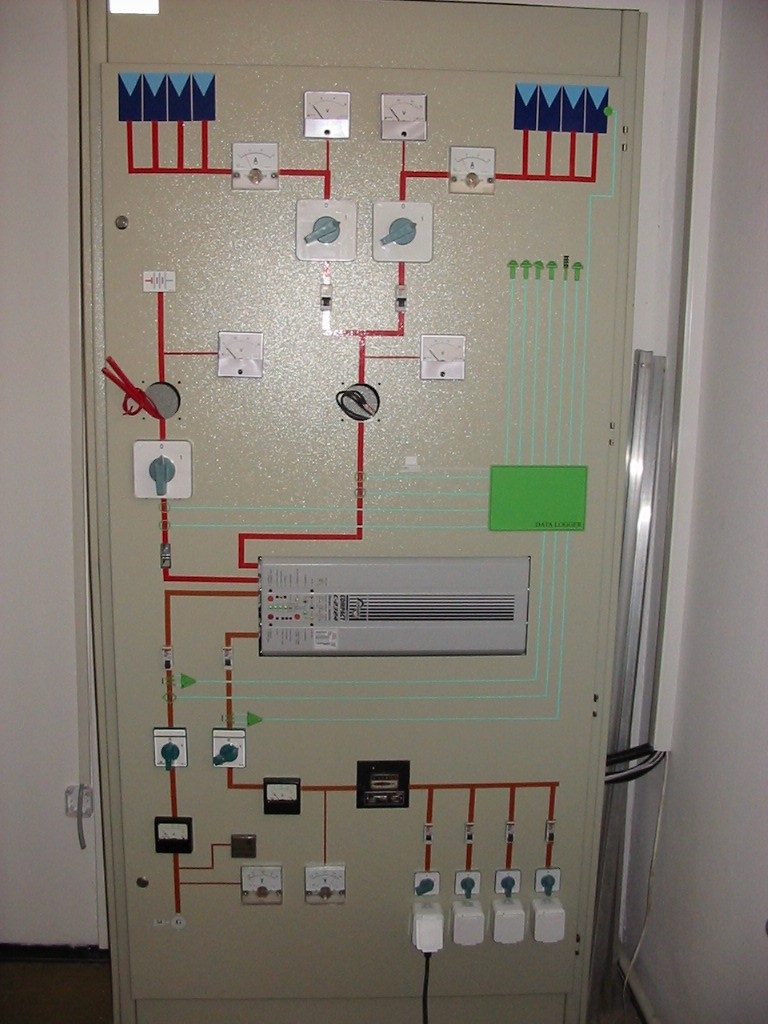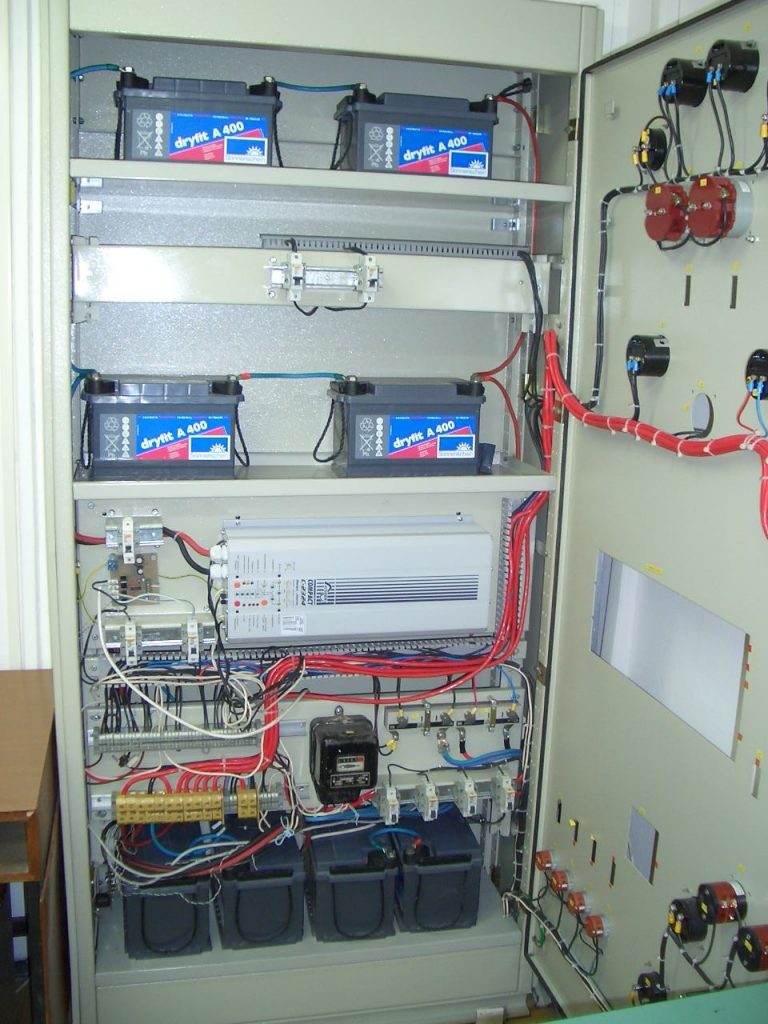 Measurement and control cabinet
The formation of the Solar Energy Laboratory was only possible thanks to the unreserved material and financial support from several companies, as follows: A.D. Makedonski Telekom, Faculty of Electrical Engineering (now FEEIT), Faculty of Mechanical Engineering – Skopje, AD FAKOM – Skopje, AD Rade Koncar – Skopje, AD Alumina – Skopje, AD Pelagonija – Skopje, JSP – Skopje, P.P. Tehnoproduct – Gevgelija, P.P. Internship MS – Skopje and others.
The laboratory is equipped with instrumentation for measurement and acquisition of solar radiation and other meteorological parameters, as well as with instrumentation for monitoring the parameters of photovoltaic systems in real conditions.